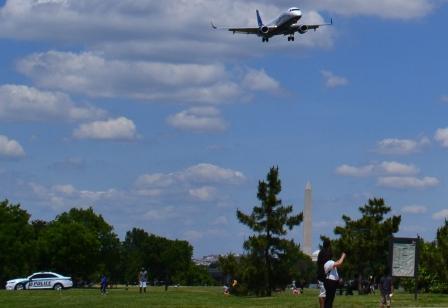 People have been on the move throughout history. Today the reasons are different than our grandparents and previous generations that may had to move to survive.
Most Americans, 74% will move within their home state and the rest will move out of state or country. Northern Virginia is a very transient place with new families moving to and from Washington D.C. area for the many government jobs available, military and the embassies which bring all nationalities to our capital. The cities of Arlington and Alexandria as well the Fairfax, Loudoun and Prince William counties provide a suburban life that sees a lot of people moving around in.
Here are interesting figures from a survey conducted by the Demand Institute conducted using 10,000 household (see link below) looking into their current living situation and what they see as important factors for their future living conditions and demands. The goal of the project was to identify where the future demand is heading.
Location is a top priority with 75% of participants saying a location related reason as a reason for wanting to move. When asked to choose if they agree, disagree or neither with this statement "The location of where I live is more important than the home it self" 47% agreed, 33% said neither and 20% disagreed. The top location related reasons were safer neighborhoods 30%, closer to family 27%, change of climate 26%, closer to work 25% and for a new job 23%. In regards to location the survey finds that the majority of movers will stay in the same state and most like to stay within a 30 mile range. The most important characteristics of the location move are safety, quiet and well maintained neighborhoods.
The survey finds that the growth will continue in the suburbs as the demand increases and that depending on the age and their needs. Families with school kids want to move to better schools while others without children want to be closer to work. Other reasons that are location related include being walking distance to amenities, diverse neighborhoods and being near public transportation.
In the Northern Virginia area we are lucky to have the best of all worlds with good safe neighborhood, great schools systems in all the counties with amenities and public transportation almost anywhere you decide to buy a home.
If you have any real estate or area related questions or you're interested in buying or selling a home in Northern Virginia, contact or call Cleo 1.703.609.7407 & put our team of Northern Virginia home experts to work for you!