After December's optimistic numbers of home sales in Western PWC and Manassas compared to the same month in the previous year there was much anticipation for January and debate whether sales will continue to climb. Unfortunately the trend did not continue and in the 7 zip codes which cover Manassas (20109, 20110, 20111, 20112), Gainesville (20155), Bristow (20136) and Haymarket (20169), the number of sales dropped from 289 in December to 196 in January which fell just short of January '14 total of 201 Home sales. The median close price was $337,174 a modest gain from last January's 179 homes sold at a median close price of $352,411 - a gain of 4.23 percent.
Overall the Northern Virginia region according to BizJournal.com (Link Below) closed sale prices grew 8.35 percent over last year January and the median price rose to $448,000 up 3.58 percent.
Western PWC & Manassas City Home Sales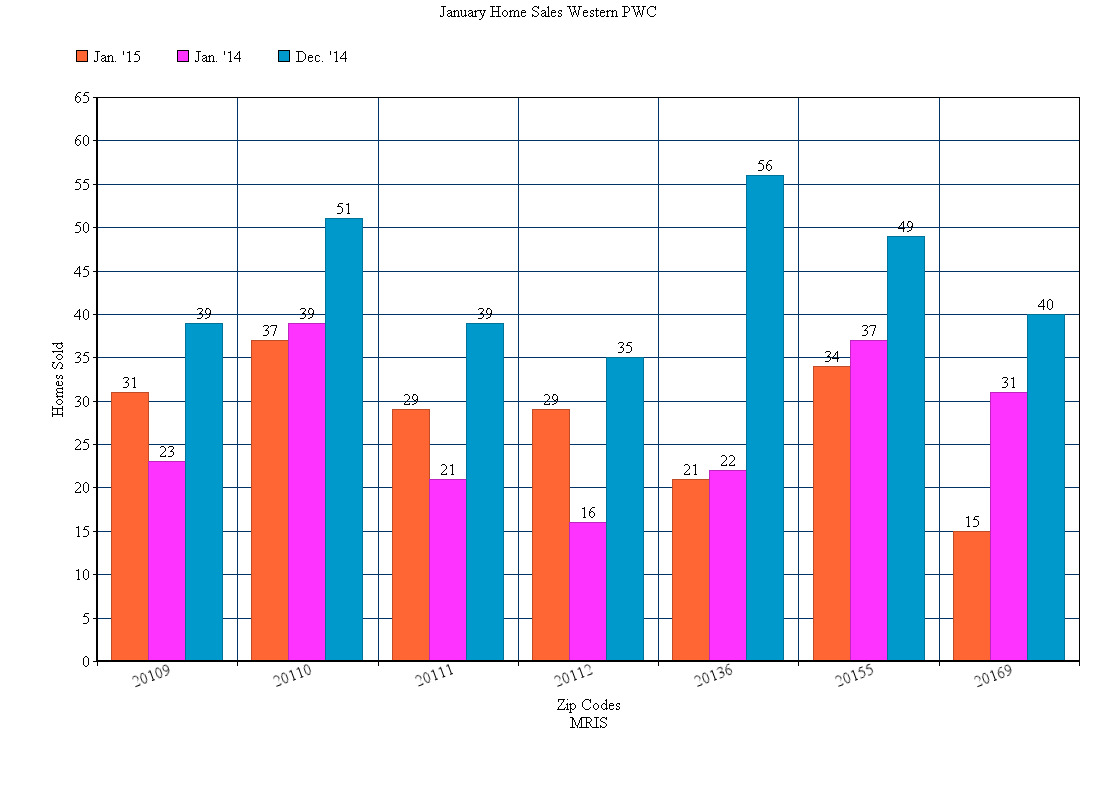 If you have any real estate or area related questions or you're interested in buying or selling a home in Northern Virginia, contact or call Cleo 1.703.609.7407 & put our team of Northern Virginia home experts to work for you!