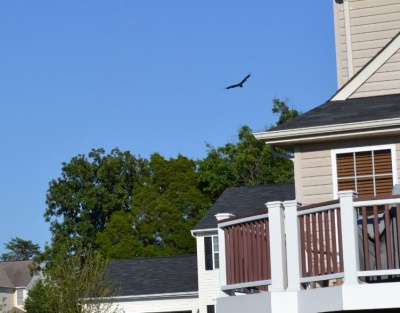 As a Realtor I love when the opportunity arises to assist people with their housing needs. Whether someone is buying or selling I enjoy informing people of the benefits of using a real estate agent. Although this may seem simple enough, meeting people that are actively looking to buy, sell or rent a home can be a daunting task, after all people don't move that often! Plus, there are A LOT of Realtors. As a relative newbie in Virginia real estate business - only 3 years people don't always realize what I can do for them or what my background and knowledge can do. In my case, being in the International Real Estate business for a decade and utilizing my online marketing skills I use the internet and different sites and social media daily.
Everyone knows the power of the internet and it's ability to connect people and businesses and in the real estate field there are just as many agents as there are websites. Some agents update and use their websites daily while others pay a minimal fee to set one up and never use it again. For those of us utilize our online presence to the fullest we are always trying to stay up to date with all the changes the search engines throw at us every year in order for them to keep relevant information at the top of the search pages. We know a website can be a static business card or an evolving entity which is our goal! We try to serve our website visitors by providing useful, up-to-date relevant information that will hopefully inspire you to register on the site so we can eventually do business face to face.
Patience and understanding is the key for any business to be successful through online marketing. You have to know that it will take time to actually get any return for your website investment and time. It may even take years depending on your knowledge of Search Engine Optimization (SEO) which includes a number of factors such as page content with unique valuable information that is constantly updated when needed and relevant for the queries that you are trying to capture. It is important to provide call to action prompts, a good navigation structure, site map and in the real estate business homes that potential buyers can browse freely. Also, when it comes to search engines, you must be able to access the backend to add meta title tag and meta description tags. Finally, the most difficult part of a good SEO strategy is to get other websites to link back to your website which is looked as endorsements to your site from the linking site. The text that the incoming links use will have a big effect to determine what you will rank for. Example if I wanted to rank better for Bristow Va homes, then the other site would link to me in the same way that you see in the previous link. The in's and out's of SEO are constantly changing. The links, if done in a manner that is believed to be spammy can cause you more harm than good.
The right keywords are another major factor in your website development. In order to properly develop your website to the right audience you have to know what terms they are searching. When I started my first real estate website in Cyprus, I was over optimizing for the word real estate to finally learn that most of my British clients never used the words "real estate" but instead use the word "property". Even here in Virginia "real estate" is not as important a keyword as "home". Even that is not enough, keywords can be more than one word, they can be a combination of 2, 3 or more and so each individual must find what is the best keyword for them. You must decided for example - Do you want to target the whole Virginia? Will there be to much competition to get any ranking? Are you better off just trying to rank for a neighborhood like Linton Crest? Some neighborhoods have no competition except from the HOA website.
Using online tools is instrumental in your research and nothing is as useful to me as Google Webmaster tools which gives more data than you can imagine. You can also use Google Analytics that is another free tool from Google. Both resources will tell you the who, what, where and why about your visitors. You can find out what keywords you are showing up for and where you are in the ranking along with so much more. I learned soon after getting www.cleosells.com up and running that there is a very strong interest in this area for "gated communities". I started to notice that this site was ranking very well for keywords like, "gated communities in northern va," "gated communities in northern Virginia" as well as "Lake Manassas Real Estate" and "Heritage Hunt homes for sale" as well as other variances of these keywords. The total number of keywords that this site appeared for in the last 30 days was 940, so there is a lot of information to dig through and look for ways to improve your visibility.
From my experience working on my own websites I have gained valuable insights. There are many experts that go in depth about the topics I mentioned above and I recommend searching for those sources to learn more from online articles to forums and help centers. I can provide my knowledge in website marketing and online presence but what I really can do is help you with your real estate needs.
If you have any real estate or area related questions or you're interested in buying or selling a home in Northern Virginia, contact or call Cleo 1.703.609.7407 & put our team of Northern Virginia home experts to work for you!