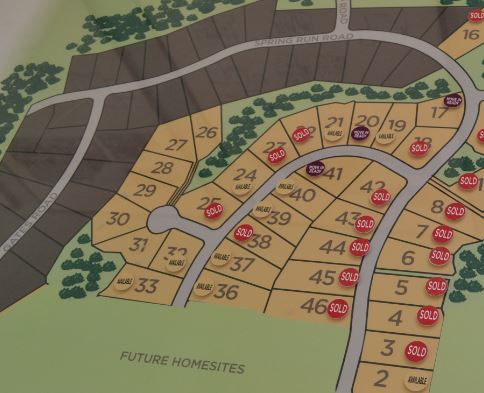 In the past decade, the real estate sector in Northern Virginia has experienced opposite extremes
especially in home prices. Most economists in 2005 did not see that the bubble was about to burst nor predict what the next years were about to bring. In hindsight, we can see that it was bound to happen.
The happening of the last 10 years has reshaped long standing ideas of the safety in real estate investments. We now have a new generation of young adults who only know the huge losses that millions of American have experienced through their home purchases and subsequent short sales and loss of homes. I grew up believing that buying a home, to live in or as an investment is always a smart choice and especially when it came down to the question of whether to buy or rent a home. During this past decade we learned that this is not the case. If you purchased a home at the wrong time you can be making one of the worst financial decisions of your life. Looking at tax records I see homes in Bristow that have sold multiple times and each time, the selling party sold at a loss.
As Realtor's we need to stay educated about the market to be able to answer any questions that we come across. We advise on whether it is a good time to buy or sell and know the market value and direction. Is there a shift in the trends? Should I buy or rent? In Northern Virginia some areas have seen a decline in the number of home sales with a minimal gain in price value so the uncertainty and hesitation remains for some buyers and sellers.
The real estate market can be confusing for anyone especially for first time buyers or those not working in real estate. Things change very fast and there are constantly new laws, regulations and trends. You may hear different news every month such as "the market is doing great" or not so great or "This year will be the year we make a come back"! How do you make sense of all the "news" and shop talk? Getting a good Realtor® is the first step. Spend time with your Realtor® to get to know them. You can do this some time before you plan to buy or sell so you are ready with an agent you are comfortable with. If you are thinking of selling or buying in the next couple of years it's not too early to find the person that will help you with this very important transaction. I stay in touch regularly with my clients and friends that are thinking of buying, selling or investing so they can get an expert opinion and update on the current market. Even if you're not looking to buy or sell, I would be happy to meet with you and talk real estate!
If you have any real estate or area related questions or you're interested in buying or selling a home in Northern Virginia, contact or call Cleo 1.703.609.7407 & put our team of Northern Virginia home experts to work for you!