These statistics are for Manassas City homes and not for Manassas Park. This data comes from the Metropolitan Regional Information System or MRIS. The total number of homes sold in 2014 in Manassas City through the MRIS was 1647 which is lower than the previous year (2013) total of 1784. There were 910 detached homes, 606 townhouses and 131 condos sold and the peak of the selling season is from May through August . The average sold close price was $314,259 which is slightly better than 2013 average price of $305,025 and conforms with the numbers of the other areas we looked at. Distressed home sales were down in 2014 with only 154 Short sales and REO/Bank Owned from the 257 short sales in the previous year.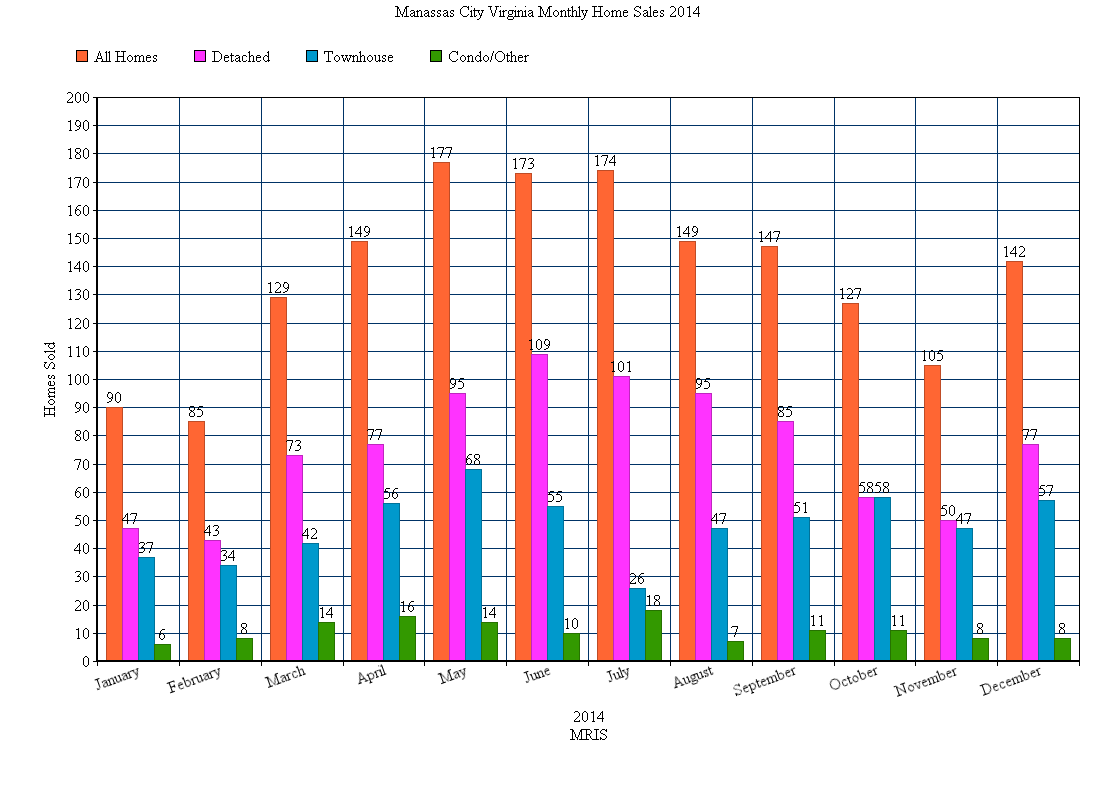 Four of the five zip codes in Manassas recorded home sales and the zip codes were 20109. 20110, 20111 and 20112. In the chart below you can see that the 20110 zip code had the most transactions with 633 sales with almost half of the homes being detached. Zip code 20112 had a total of 396 sales with 357 detached homes and only 4 townhouses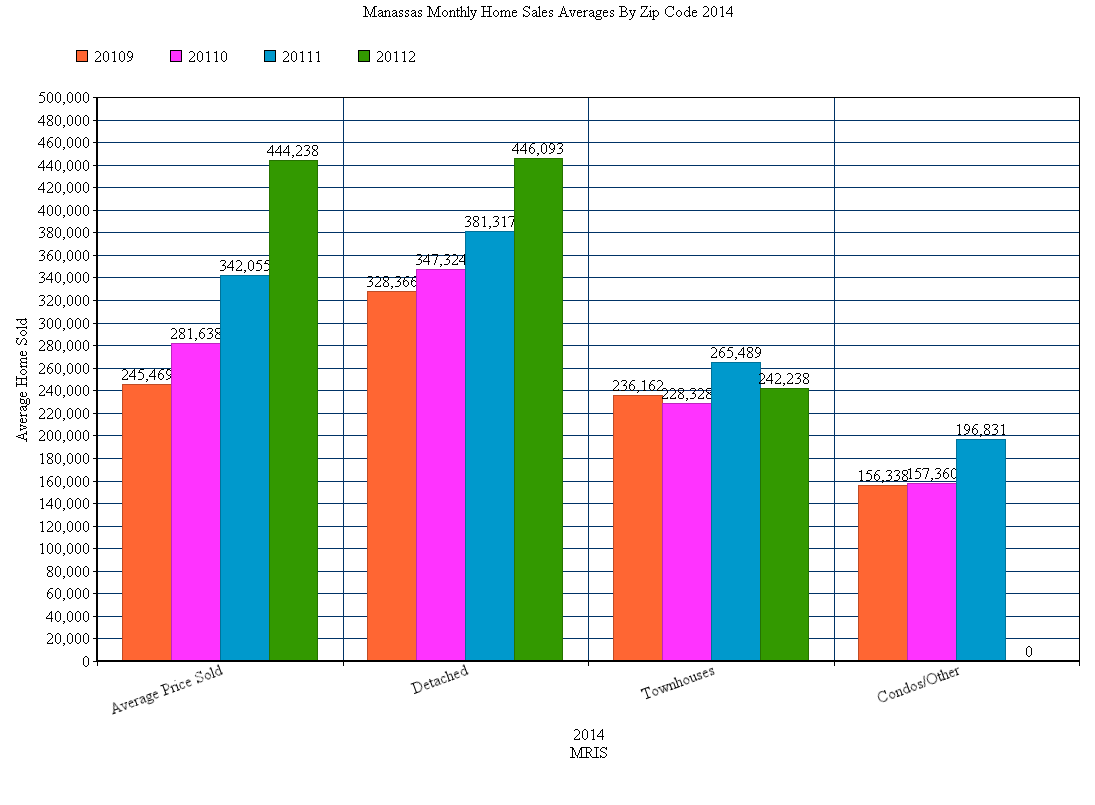 Average Manassas Home Price by Zip Code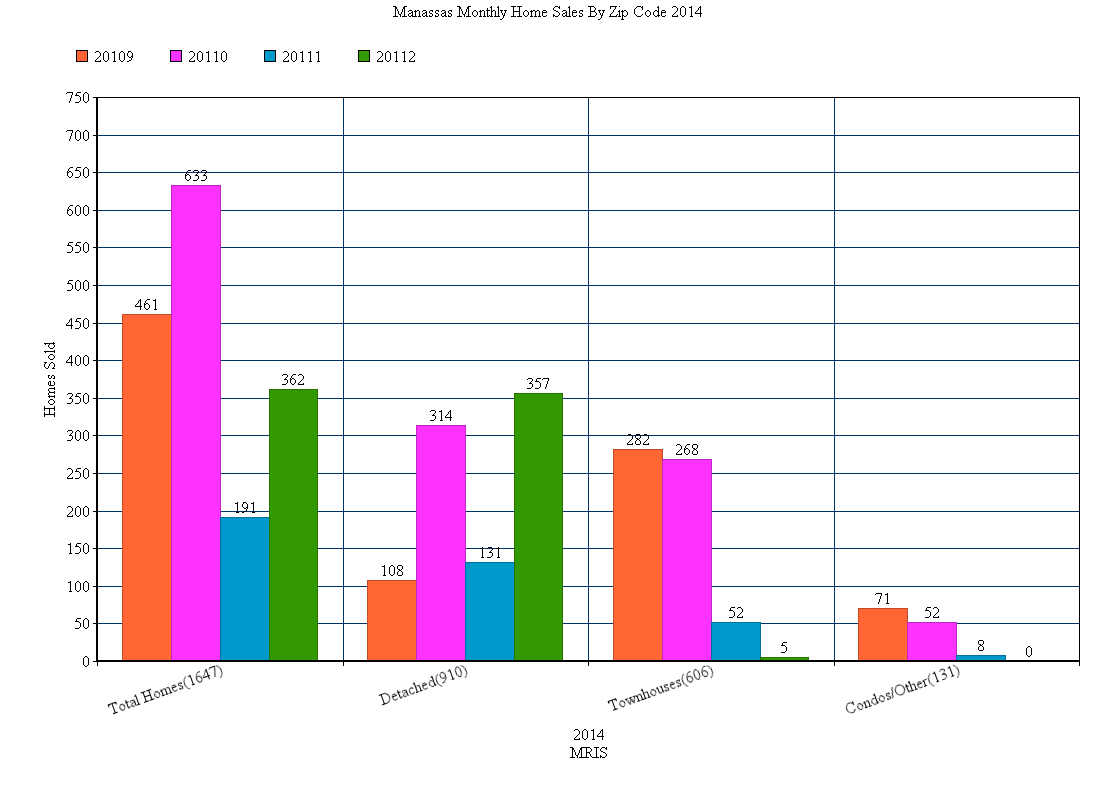 As your Realtor® in the buying or selling process I use the MRIS and other tools to provide you with the most accurate information to help you determine the best price to buy or sell a home. I have the knowledge and experience to break down all the data for a home or an area to determine the optimum price and leaving more money in your pocket.
If you have any real estate or area related questions or you're interested in buying or selling a home in Northern Virginia, contact or call Cleo 1.703.609.7407 & put our team of Northern Virginia home experts to work for you!