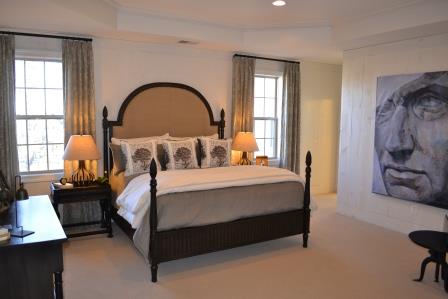 When selling a home creating the "WOW" factor is a very important aspect in achieving a fast sale and getting top dollar.
The idea is to make the buyers feel this can be the home for them. One way to do this is having a completely finished product and there is absolutely nothing to be done to the house. When buyers are viewing homes they are looking for things wrong to point out. If there are repairs needed to be done however minor then, they have something to use as part of their negotiations to bring the price down.
Our job as real estate agents is to advise the home owners of the things they can do to best showcase their home. We want everyone that walks through to fall in love with the home whether it's what they are looking for or not. When the right buyers finally enter the home we want them to become emotionally attached which results in them feeling strongly that this is the home for them and they better move quickly before it's too late.
My advice to marketing a home starts with curb appeal which means having the yard and entranceway looking as perfect as possible. This is important for the front photo shot of the home as well as for those just driving by. It reflects on a buyers overall perception of the home. You can't imagine how many agents have sent me emails like this "I wanted to let you know I will not be showing your listing tomorrow. My client drove by and does not care for the house." after they have schecduled an appointment. This usually happens to homes where the owners have not done anything to spruce up the exterior. It could be as simple as getting a new door mat and buying a couple of plants or flowers. Curb appeal will insure the the first impression is positive and inviting. A can of paint will also get you a good return for your money. Make sure the house address numbers are present and painted. Adding mulch or a nice wreath to complete the portrait that we wish to portray are also cost effective.
Inside the home is just as important as outdoor. Although there are many things that we can do inside the home, nothing is more important than having a clean home that is dusted without cob webs anywhere, vacuumed and smells fresh and clean with clean windows and screens. If you are selling, then moving is in your plans so why not start packing any items that you can live with out. De-clutter your home and pack items to de-personalize the home. Although we don't like to see too much furniture in any room which makes the space look and feel small, having some furniture in the right places can enhance all the features of the room.
Although many sellers don't want to put any more money in the home and just want to get as much as they can out of the property it is important to remember that a few dollars invested with some elbow grease in the right places can give you more return on your investment than anything else you can do. Here is a more comprehensive list of items to consider to better showcase your home:
Everything should be in good working order.
Door should open, close and lock properly and not squeek.
Appliances all need to be in working order.
No leaking faucets.
Wipe down cabinet doors.
Clean or touch up paint and baseboards.
Re-caulk showers and tubs if necessary.
Power wash exterior and/or decks.
Have carpets cleaned and stretched if needed.
Fix nail pops if there are any.
Have closets, cabinets and pantrys organized
If you have any real estate or area related questions or you're interested in buying or selling a home in Northern Virginia, contact or call Cleo 1.703.609.7407 & put our team of Northern Virginia home experts to work for you!