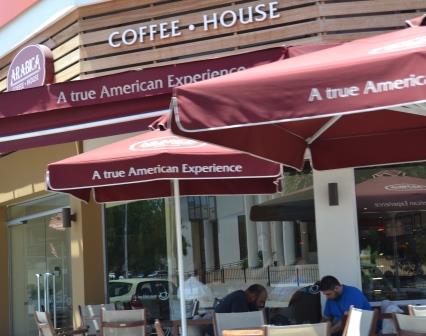 In Northern Virginia and the whole D.C. Metroarea homes are listed for sale generally at realistic asking prices and very close to the market value. This is especially true if the home sellers are using a good real estate agent and are taking their advice.
Serious buyers usually have an understanding of their market and the price ranges in a particular area. Most homes that are priced right will sell quickly at close to asking price.
Sometimes homes that are over priced even just slightly will end up spending too many days on the market and during this time we tend to get the occasional ridiculous offer. Not just less than the listing price but way less than the market value of the home. A price so ridiculous it is laughable and makes me want to say:
"This home is FOR SALE NOT ON SALE"
I totally understand someone trying to get a deal but one should know that an offer so low may cause the seller to feel disrespected and may not want to do business with you even if you significantly raise your offer! Many owners are downright offended by such low-ball offers. Now, lets discuss this further!
I hope when a buyer and a buyers agents starts a home search they do the same thing an agent does when listing a home - research. Looking at recent comps in the area is the first step. A buyers agent should explain that there is generally a price range a seller would accept. A buyers agent should know the market, know the comps, take a look at how many days the home has been on the market and how many times the price has been reduced (or increased) in order to decide on a fair offer.
As the sellers agent we must inform our clients with all offers whether close to asking price or not. Sometimes buyers agents call letting me know what their client is willing to offer and basically try to feel out the situation before writing up a contract. What my clients will accept or seriously consider is not something I am willing to discuss. Never! Unless I was instructed to, but who would ever do that? Not me and not my sellers.
My advise to anyone who is making a low ball offer is to remember that unless you are buying a distressed or bank owned property you are dealing with home owners who generally have an emotional attachment to the home and therefore your offer may be offensive and could jeopardize the chance of getting the home. Today's market is very different than just a few years ago as we see even short sales and Bank Owned Properties that are selling close to market value.
Market value is what buyers should be aware of and understand. Doing a little research with your Realtor is what is usually required to come up with the right offer. By making a reasonable offer you will have the best chance to own the home you desire.
If you have any real estate or area related questions or you're interested in buying or selling a home in Northern Virginia, contact or call Cleo 1.703.609.7407 & put our team of Northern Virginia home experts to work for you