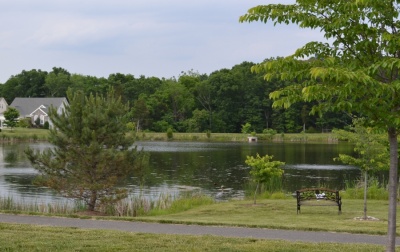 Gainesville, Virginia
Heritage Hunt will hold its 13th Annual 5K Cancer Walk on Sept. 27th at 8 a.m. The walk will benefit the Cancer Center at Lake Manassas. Approximately eight million people per year die from cancer worldwide. Nearly everyone has been affected in some way by the dreadful disease and residents are eager to help those in need and support the efforts in curing and treating those with cancer. When Heritage Hunt first began its' fund raising efforts for cancer 12 years ago The Cancer Center at Lake Manassas was not in existence but now all money raised goes to them. The residents of Heritage Hunt have raised $685,000 for the American Cancer Society, $160,000 for the Lombardi Cancer Center and $255,000 has gone to the Cancer Center at Lake Manassas for a total of $1.1 million! They have done so not only by the Heritage Hunt 5K but also through community events such as Monte Carlo Night, Golf events and Bingo.
The Heritage Hunt 5K is a huge success and residents and volunteers have a great time. Each participant pays a $25 fee and will receive a T-shirt, some freebies and a great day of community spirit as well as exercise with friends. There is the usual 5K course but also a shorter 1.2K course and a 9 mile bike route. A water station will be set up on Heritage Valley Way. The event also has sponsors and those who donate $500 have their name on the T-shirts that are given out.
For more information please call Frank Maresca at 703-743-5088 and if you would like to volunteer please call Lynn Levvis at 703-743-5659.
This event is not a race, it is a commitment to fight cancer and everyone is a winner!