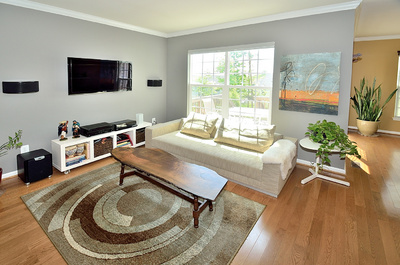 This is the perfect home for anyone looking to have it all at a great price for the total package. 100% Move-in ready!
This beautiful property is located in a courtyard cul de sac in a very quite neighborhood overlooking Broad Run waterway next to Lake Manassas.
The view of the soon to be Rollins Ford Community park with all of the playing fields that are being developed. A place where everyone in the community can use and stay active with wide open space for an assortment of activities.
Other features making the home very attractive, it's one block away from the Meadows at Morris Farm park and a little further but also within walking distance is Glenkirk Elementary School. One of the great schools in the Prince William County school system. Also the Montessori of Gainesville - Casa Del Bambini located across Glenkirk Rd. just opposite Glenkirk E.S.
If you have any real estate or area related questions or you're interested in buying or selling a home in Northern Virginia, contact or call Cleo 1.703.609.7407 & put our team of Northern Virginia home experts to work for you!