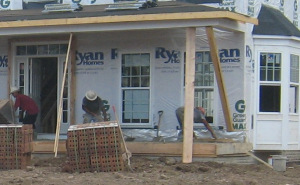 I was awakened this morning by the project manager in charge of building my home in Bristow, Virginia. He wanted to schedule the pre-dry wall inspection for Monday morning. I was a bit surprised that we were moving so fast although I knew that we were getting close to it.
Since my last post the house has been shaping up and looking real good. The garage door was installed along with furnace and all the ductwork . The fireplace was put in place. They dug up the front yard to run the plumbing and under ground electricity wires out to the street to the main drain pipes and electrical boxes. The bath tubs, shower stall, natural gas pipes, recessed light fixtures and the electrical boxes were installed.
All these items are very important and we can't do without, but the most exciting part of the week came yesterday as I watched the workers pour the concrete down for the front porch. To top that off, today when we visited the property they were adding the brick to the front of the house. I can't help but feel more excited about things that you can get instant gratification from. I think that it's just human nature.
I now need to decide whether to hire a private inspector to go through the property with me during the pre-dry wall inspection. The county will send their own inspectors to make sure that everything is up to standard but I tend to agree with my brother-in-law/real estate agent that it is a good idea to make sure that you have someone who works for you do the inspection. I will update you on the final decision about that.
Below are pictures in order of days and time taken as well as description: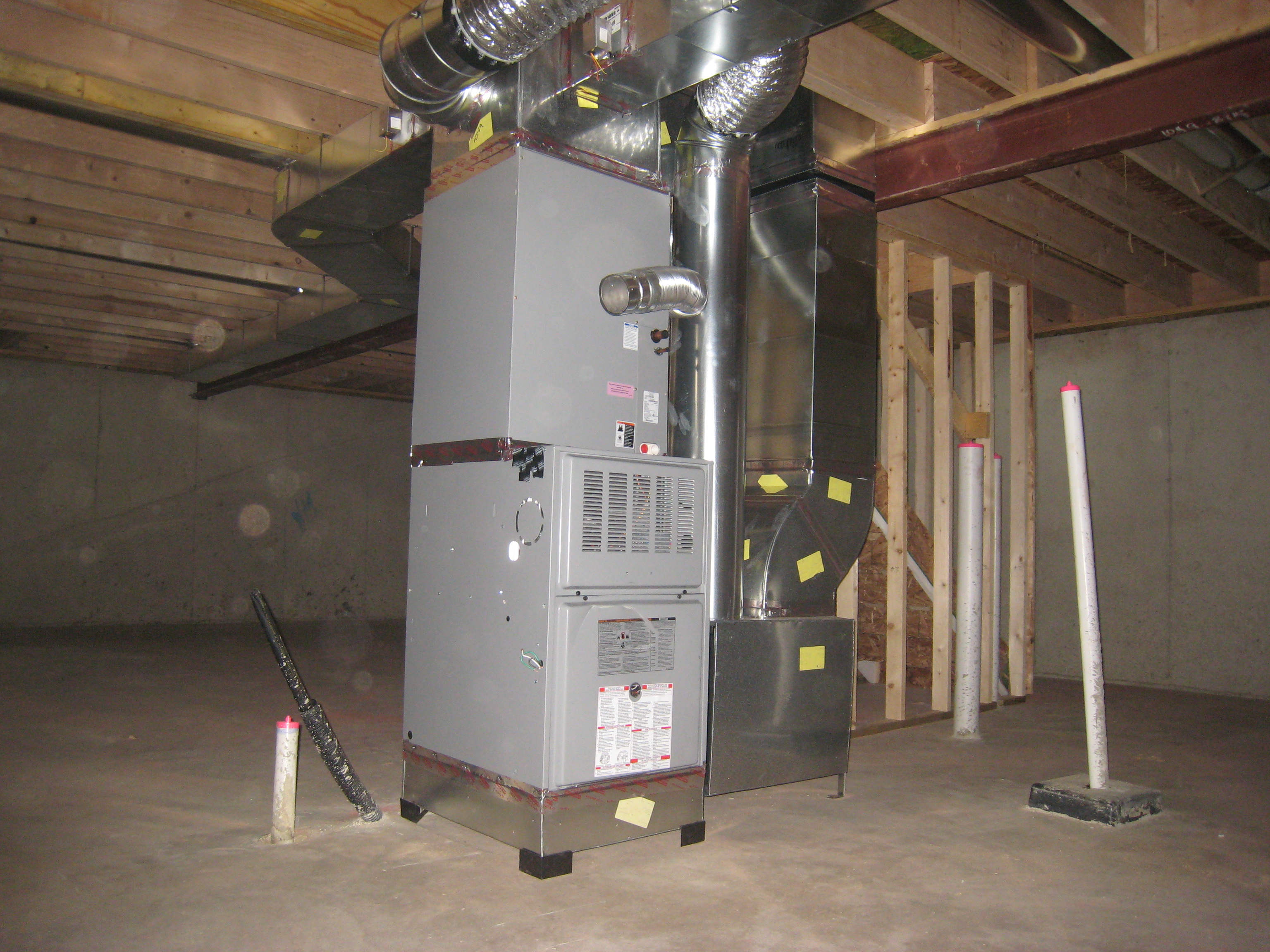 July 19 - Furnace and all ductwork is all in place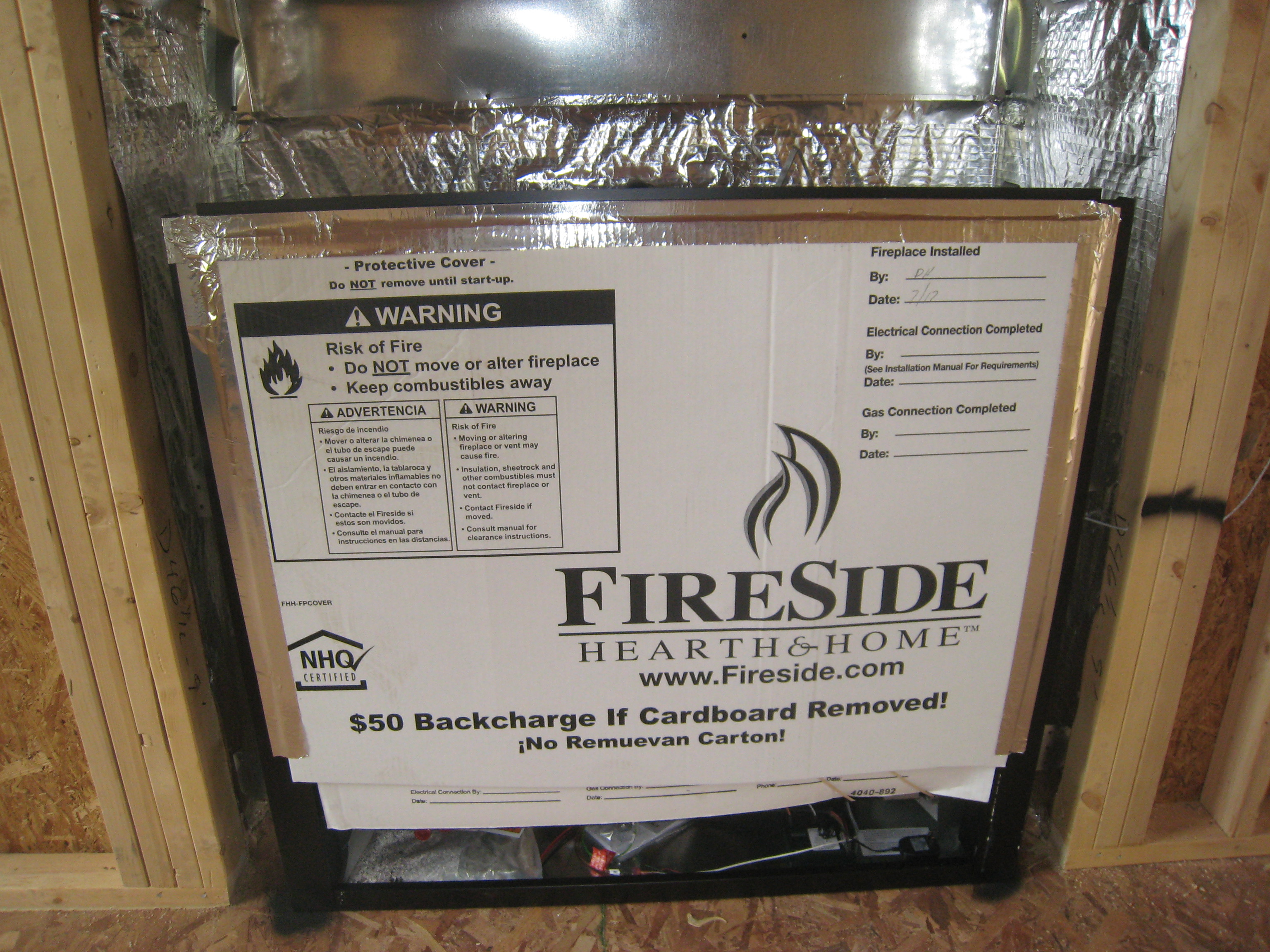 Gas fireplaces with energy-saving intermittent pilot ignition system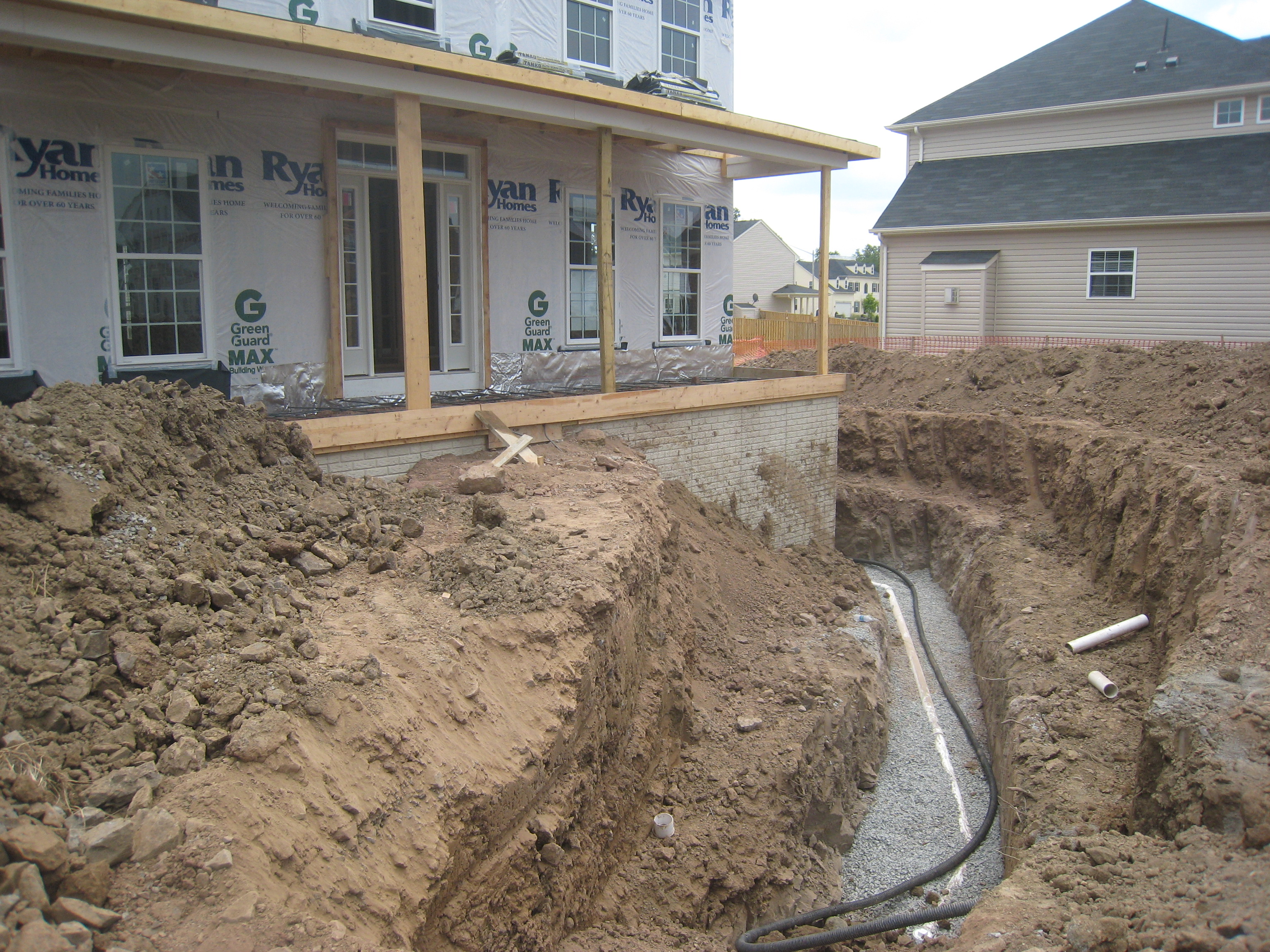 Electricity, cable, phone lines and sewer pipes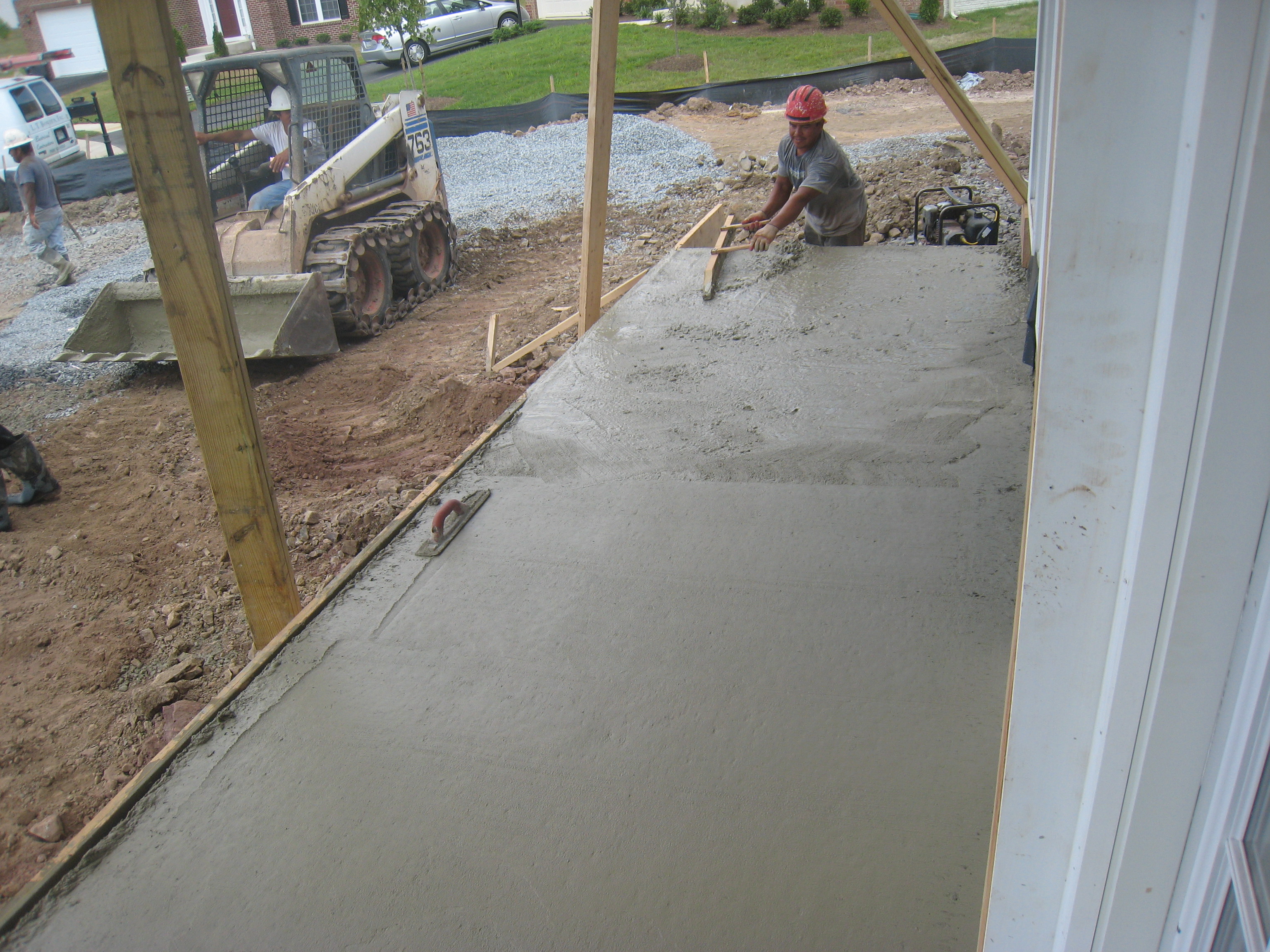 Finishing the cement on the porch. Good work!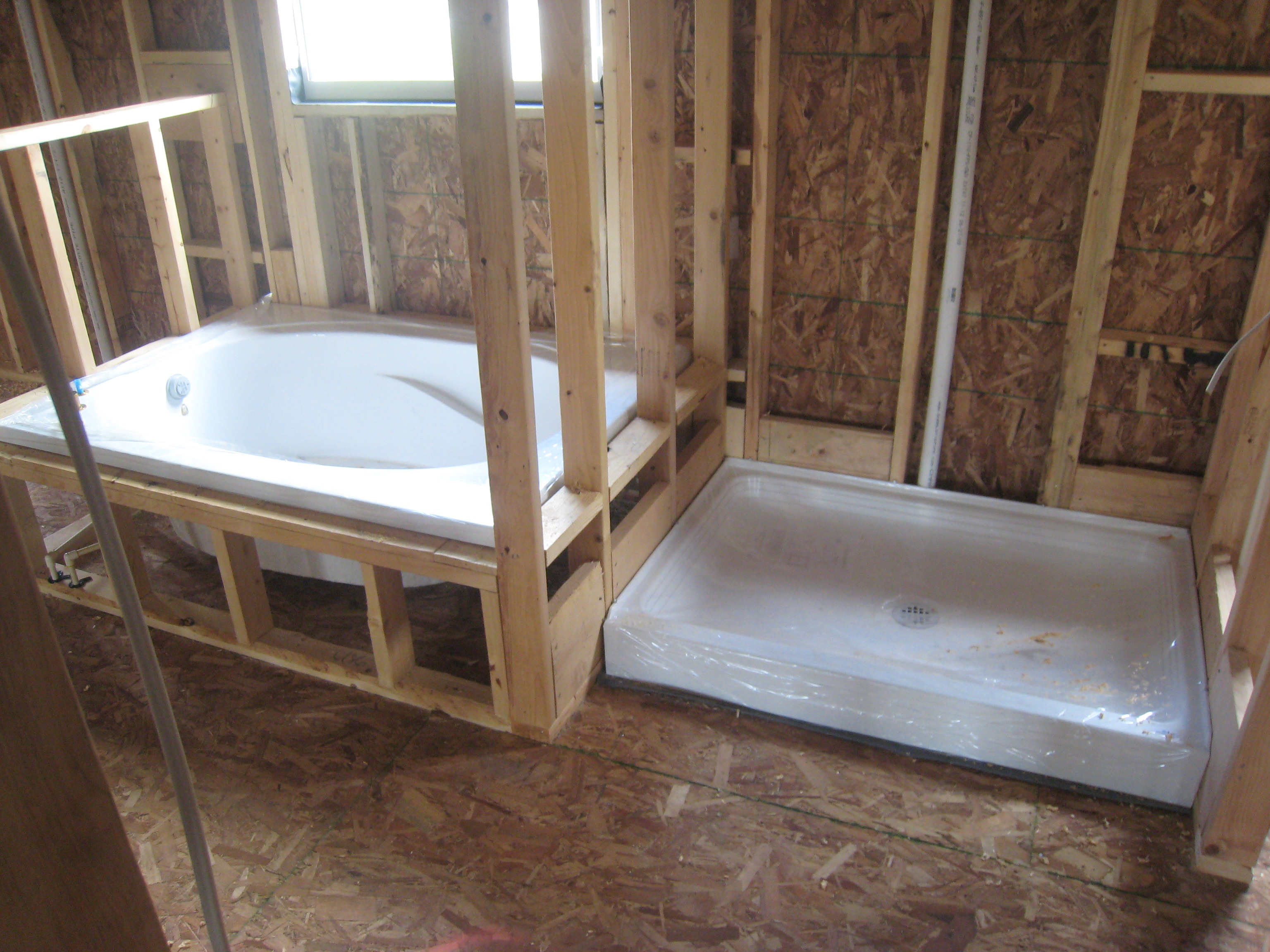 Bathtub and shower basin are installed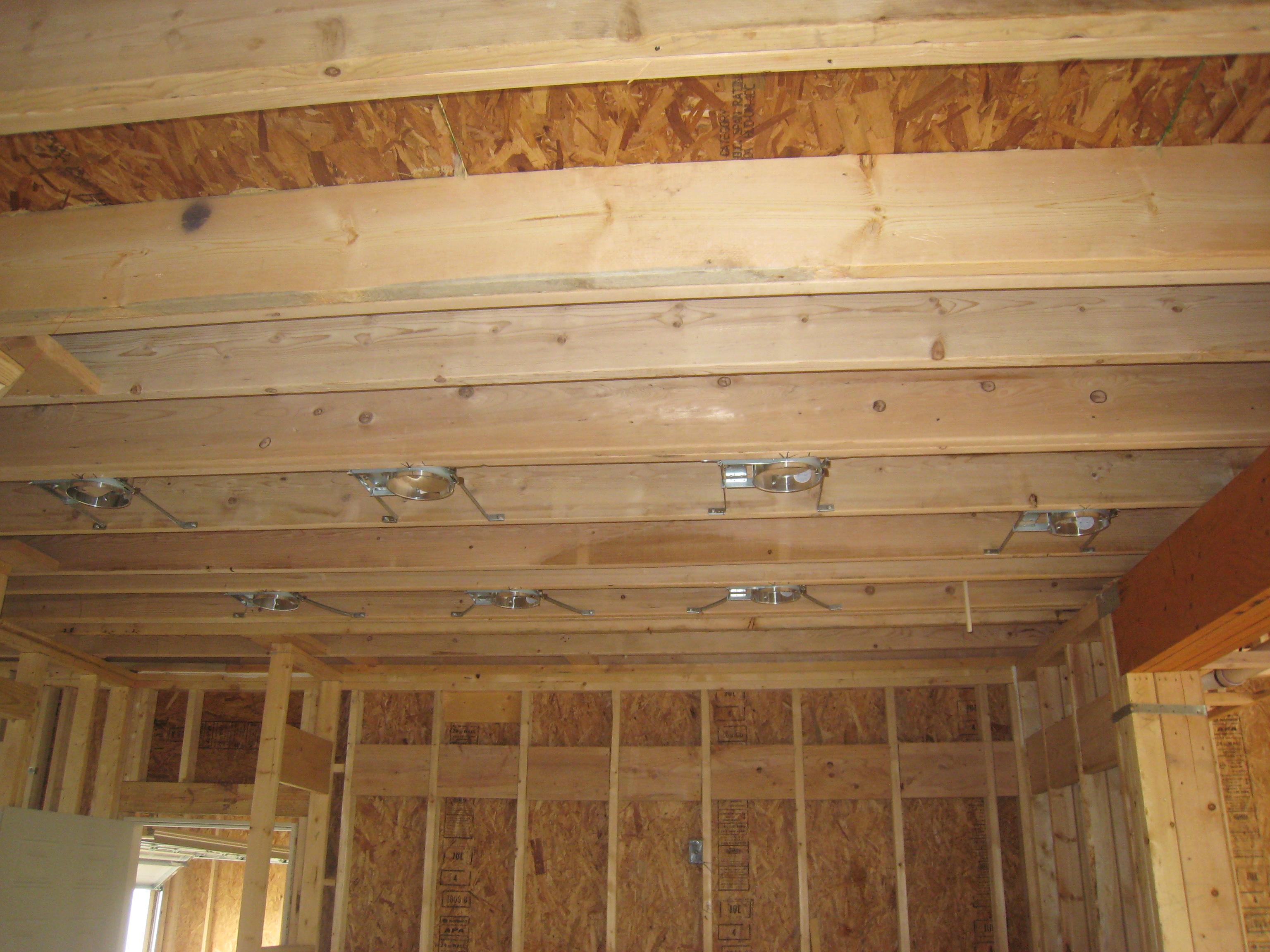 Recessed lights housing are in place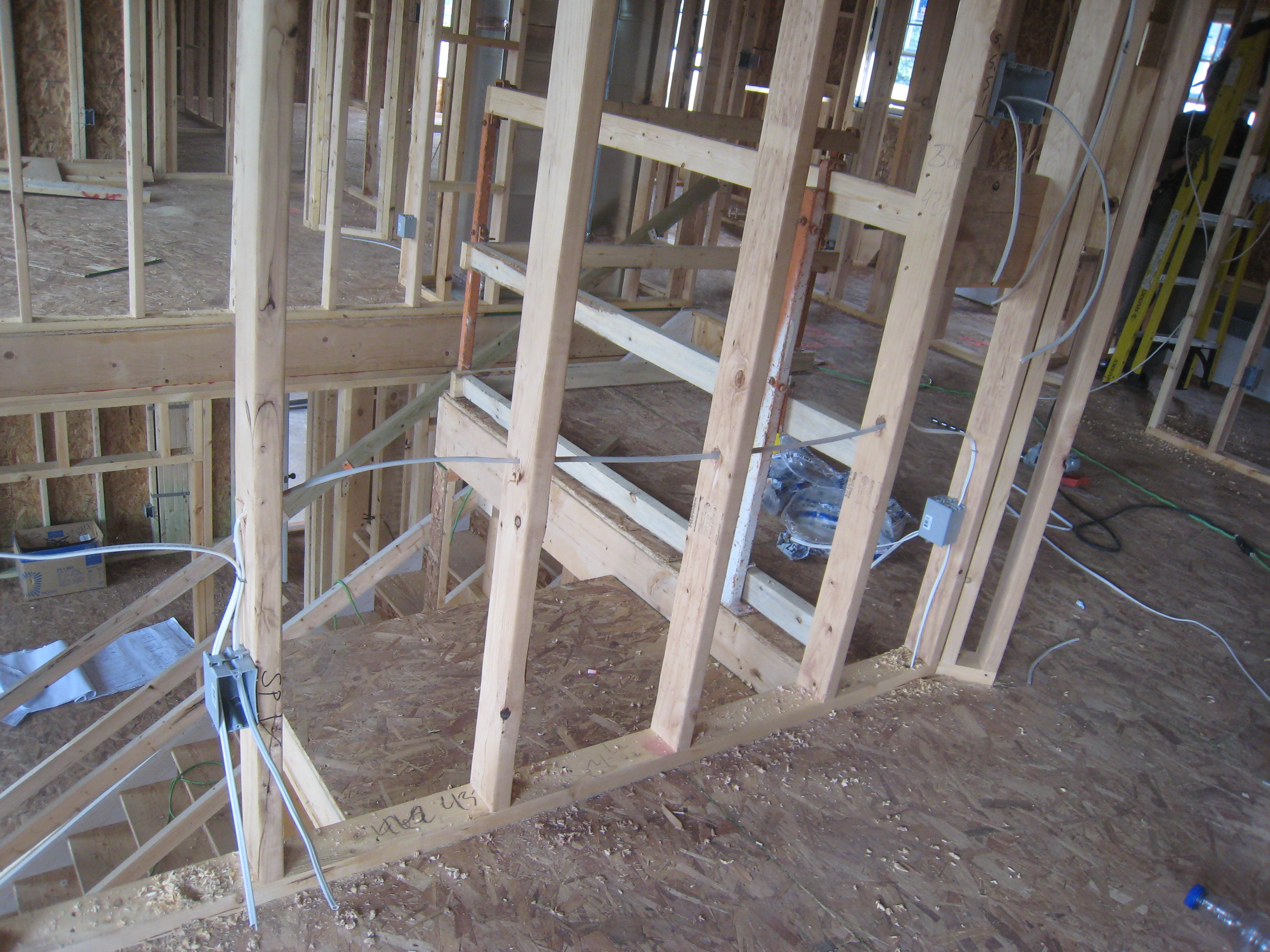 Electrical wiring installed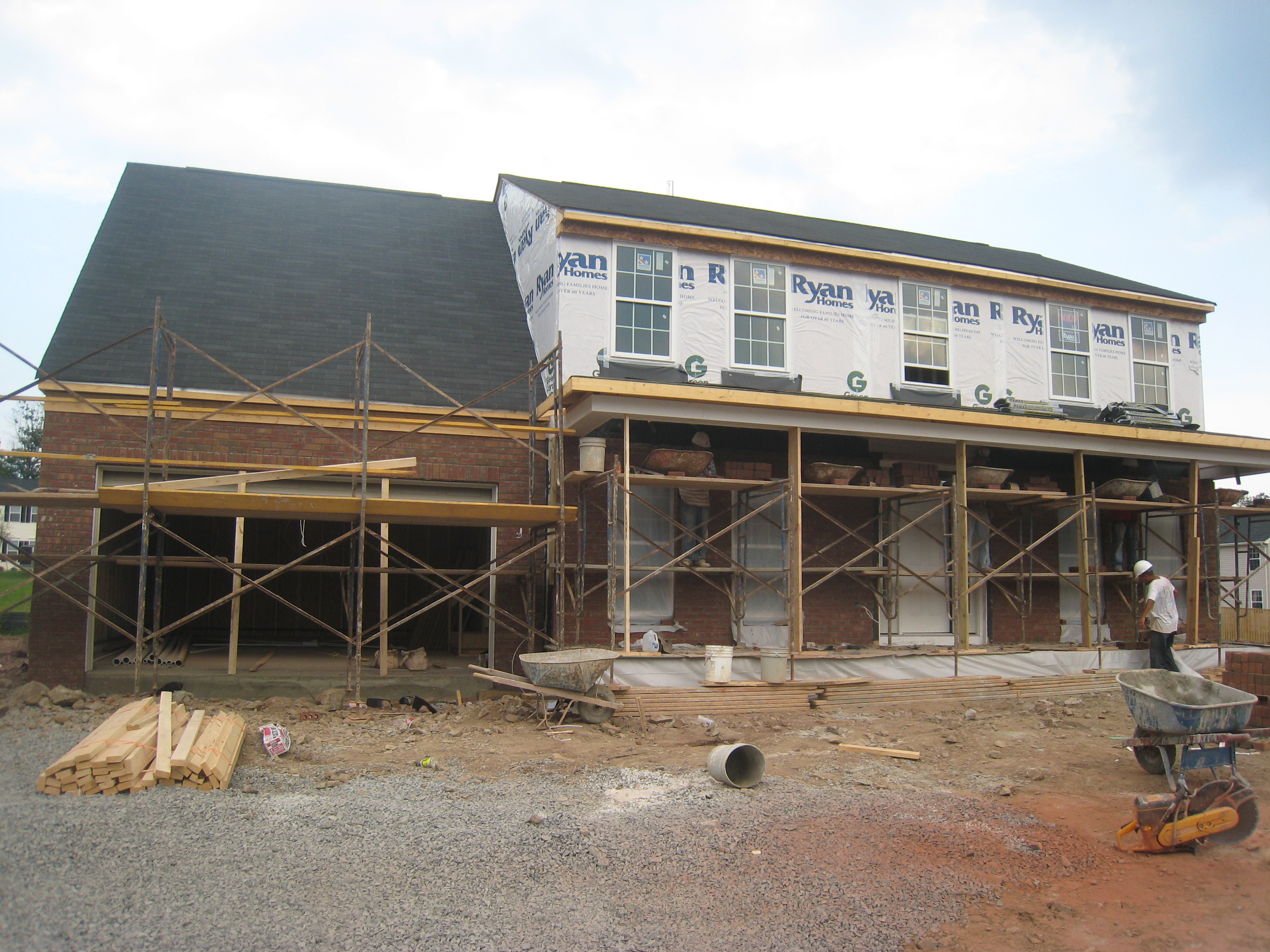 Coming together - One brick at a time!
If you have any real estate or area related questions or you're interested in buying or selling a home in Northern Virginia, contact or call Cleo 1.703.609.7407 & put our team of Northern Virginia home experts to work for you!