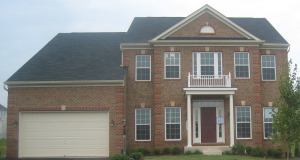 My brother in law is the top real estate agent for one of the largest brokers in the Northern Virginia area.
We just returned from overseas where we set up and still run our marketing company that sells property in Paphos, Cyprus. My brother in law being a real estate agent was the perfect person to stay with, nothing like living with your agent while you are searching. He was our real estate agent 24 hours a day- so it worked out perfectly – we got to combine the home search and spending quality family time with my sister and her three kids. This period, which lasted for a month and a half was a wonderful experience and I was sad to see it end.
On the home search front it was a different story.
We came back from Cyprus without a clear picture of how the real estate market in the U.S. really was. We quickly found out that our work history overseas doesn't count for much and that any unverified income, even if you paid taxes on it, does not help much when looking for financing. If we wanted to purchase a home then a mortgage was pretty much out of the picture. We went through the motion of calling various lenders to see if we could qualify and most of them would tell me that they will let me know and more than half did not even bother to call back. A total turn around than when we purchased our previous home in Maryland five years ago.
We knew the market was close or near the bottom and we wanted to buy. We had other options for financing. After exhausting our loan options, we decided that we would begin the actual home search. We still continued our attempts to acquire a loan through Bank of America, it was our bank already and we paid them a fee for starting the process which we can get back if we don't qualify. So far, they haven't disqualified us yet. Fingers crossed, this one will work out.
Back to the beginning and living with my brother- in- law was very educational, especially since we are both in the same line of work ( I sell property in Cyprus) with a goal to get my real estate license in Virginia by years end (2009). I also learned very fast that what I heard on the news and read in papers did not match the truth on the ground. We knew that we would get a great home for a very good price. Since we are in the business and have been watching the housing market crash we knew it was a buyers market. Looking at it from overseas, we felt it was a great time to buy and that values in Northern Virginia/DC area will get back up there again, slowly but surely.
After a couple of weeks of staying up half the night, searching the internet for homes in order to view the following day our plan of finding a home and closing within a month was not going to happen. We hoped that we would get lucky every time we headed to see a home, but for one reason or another we found nothing suitable. We were only able to spend a limited time house hunting with a three and one year old tagging along. We found out that there really is not as many houses available as we were lead to believe through the media.
There are four main categories of homes available for sale: Regular sales, short sales, foreclosures, auctioned Homes or a new home from a builder.
The regular sellers who wants or needs to move is a normal sale and generally prices are a bit higher than bank owned or a short sale. The regular sales are in short supply as not many people want to sell in a buyers market if they can avoid it. So, most of those possibilities are gone fast if the price is good. Many people prefer to rent their property out then try to sell at a lower than expected price especially if they bought at the height of the market.The distressed home owner who can't afford the property and needs to find someone to buy his house before loses it, or, he is trying to sell a home and the value of the property is much lower than what is owed on it, so he must sell it at a lower price with the hope that the bank will pardon him for the rest which is the short sale. The bank has final approval in short sales.
There are the foreclosure auctions of properties where people defaulted on their loan and the owners were evicted and the bank is hoping to find a quick sale.
My agent/ brother- in -law explained that short sales were not easy to be bought and the process is very complicated. I did not want to believe it. I could not believe that with so many homes empty and so many owners in distress there really weren't any homes for sale. A short-sale house can be listed for one price and the price will be so competitive that it received multiple offers which will drive the price up to where the normal sale prices are. There was no guarantee that I would get the house if it was a short sale since it is hard to determine what others are planing on bidding on the house. If the bank approves the sale, they usually will pick the buyer with the highest offer and if none of the offers are where they want them they can refuse all offers. The way it worked is very slow and lots of emotional up and downs.
The other homes for sale are the already foreclosed home that are owned by the banks and there again it is time consuming effort with an emotional rollercoaster and possible pitfalls as the homes are sold as is. The other options are going to an auction to buy as-is and the banks are not willing to give the properties away.
After a month of searching and riding the emotional train of disappointment we made a decision. We decided that we are not going to play this game. We realized that new homes were the best bet. After looking at the prices of what sold recently in the areas we liked we realized we would get the most bang for the buck buying new. We get the home we want, brand new, as we want and on the plot we want – what could go wrong??? Stay with me throughout my home buying process to find out all the pros and cons of building your own home, the loan procedure, what the associated mortgage company offers compared to Bank of America and everything else we are currently undertaking.
If you have any real estate or area related questions or you're interested in buying or selling a home in Northern Virginia, contact or call Cleo 1.703.609.7407 & put our team of Northern Virginia home experts to work for you!