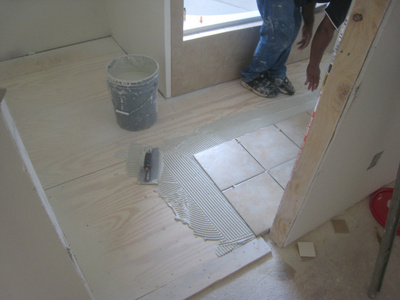 Since the pre-dry wall inspection things have continued moving along rapidly. The very next day the drywall was delivered and it was going up and plastered and the rooms were taking shape.
A pleasant surprise was learning that our garage will be completely dry walled and plastered. I was not sure and I forgot to ask previously to this week. All I knew was many homes in Northern Virginia had unfinished garage walls and many were partially finished. I found out that in cases where the garage wall was connected to a living area, the builder was required to close up that wall. Our home all of the garage walls adjoined a living area.
Before July was over the siding was installed on outside walls that are not covered with brick. For those who are not familiar with the way they build here in the Virginia and Maryland area, or maybe all over the east coast ( not sure about that) is they consider a full brick home usually means that the entire front is brick, the sides and back of the home are usually covered with siding. Brick houses are more expensive and the builders offer a choice of half brick fronts where the top half is siding and the bottom is brick.
About our brick. We wanted to choose the reddest brick available and when we chose the color it was a bit difficult to figure out which of the choices were the red we liked. There were only so many of each particular kind to judge with. Here is the color we chose called "Annapolis" which when it was delivered seemed a little more orange and had us worried. However, after it was on the house and cleaned my wife and I were pleasantly surprised too see the color we chose was as good as we could have hoped for. We love it.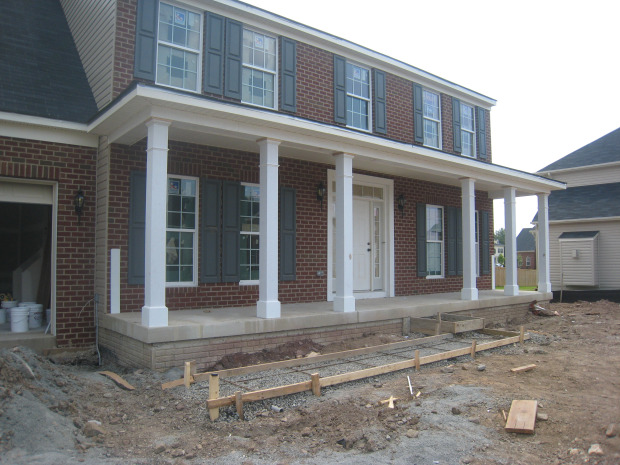 If you have any real estate or area related questions or you're interested in buying or selling a home in Northern Virginia, contact or call Cleo 1.703.609.7407 & put our team of Northern Virginia home experts to work for you!