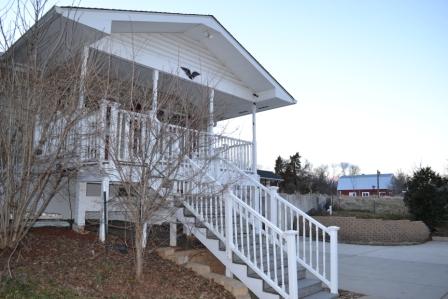 As the number of Short Sales and Bank Owned properties decrease it becomes more difficult to find real estate investments.
Team member represented a client that purchased an REO/Bank Owned home in Bristow located at 12331 Bristow road. The home was first listed 04-Aug-2014 at a price of $306,900 and after a couple of price adjustments and 88 days later, the home had a new owner at a great sale price of $235,000! On January 31 the deal was done! The property is in need of a lot of work however, a single family home with 1142 square feet of living space on a 4.91 acre lot that backs up to Broad Run creek is a fantastic investment.
The 2014 Assessed value of the property which is normally lower than the market value of a property was $299,500. The new owners should feel happy and secure with such a great investment!
If you have any real estate or area related questions or you're interested in buying or selling a home in Northern Virginia, contact or call Cleo 1.703.609.7407 & put our team of Northern Virginia home experts to work for you!