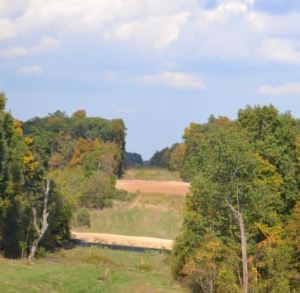 Many of the infrastructure projects in the far western suburbs of Washington D.C. are back to where they left off before the recession. The latest major project that has been in the spotlight is the Bi-County Parkway which will connect the fast growing areas of Prince William and Loudoun Counties. This project will help reduce traffic on all nearby roads and connect communities making access to nearby communities faster and safer. The proposed Parkway is a 10.5 mile parkway that will be an extension of 234 where it currently ends at I-66 just south of Route 29 in Manassas and will run north to Route 50 behind Dulles airport. You can see the Bi-county presentation from Sept, 27, 2013 here.
Although there are opponents to the parkway that don't think the benefits will be worth the cost and would rather see the money spent on other projects that will ease the traffic going towards D.C. The benefits of the parkway are many and include building the infrastructure before it's too late. People will continue to travel back and forth between the communities, the airport and George Mason's Manassas campus as well as many jobs which are only some of the reasons for daily travels and there is no denying that the parkway will relieve some of the existing congestion on I-66, Route 28 and Route 15.
I would have used this road at least a dozen times this year on business appointments as well as personal. In all the cases except one I used I-66 East to Route 28 North and once I used Route 15 North. I believe that my travel time would have been cut in half and according to the presentation, safer if I could have used the proposed Bi-County Parkway.
If you have any real estate or area related questions or you're interested in buying or selling a home in Northern Virginia, contact or call Cleo 1.703.609.7407 & put our team of Northern Virginia home experts to work for you!