It's really about you
Buying or selling a home can be complex. Whether you've been through the process before or are considering your first home purchase, you need an experienced representative who focuses on what's best for you.
Keep in mind that you'll be spending a lot of time with the real estate agent you choose. Together, you will visit homes, prepare your home for sale, discuss contract negotiations, and even get to know your new neighborhood.
That's why we take the time to learn about you and your needs. You'll be comfortable and secure in the knowledge that we are your partners in the buying or selling process – and that's a good thing, considering how much time we're about to spend together!
Specializing in Virginia-and beyond
Virginia is a culturally diverse state where people from around the world come to work, learn and play. We have lived in the area for years, so we understand what makes Northern Virginia such a special place – why its proximity to Washington, D.C. draws many international and military families, why many people choose to retire in this beautiful area of the country, and why families with young children select this area for its excellent schools.
Cleo is licensed to help you buy or sell a home anywhere in Virginia, and specializes in choice Northern Virginia communities including:
Prince William County, especially Bristow, Haymarket and Gainesville
Fairfax County
Loudoun County
Fauquier County
Arlington County
Alexandria
Cleo's wife Charina is the daughter of a U.S. Marshal and had the opportunity to spend much of her childhood growing up in Cyprus and other areas of the world. As her mother has since retired in Cyprus, Charina and Cleo remain close with family and friends in this beautiful Mediterranean country. From their Gainesville office, they now represent numerous Mediterranean properties through their Cyprus 101 real estate practice.
The Leadership you want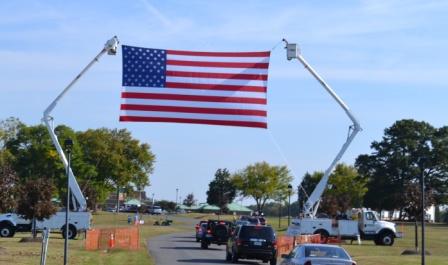 When it comes to price, we do our homework – and we know how to negotiate so that you get the price you want, whether you're buying or selling. We understand how important it is to focus on the details so that everything goes according to plan.
The buying or selling process can be stressful for you and your family. We're dedicated to bring about the best result for you and your family and mitigate stress by working at your pace and making your needs and concerns our utmost priority.
Turning technology to your advantage
In today's market, you need a real estate agent who will use every advantage to help you. That's why we harness of the power of the Internet and social media to help generate leads for our sellers and to learn about new homes on the market for our buyers. You can count on us to stay on top of the latest social media and real estate trends to leverage the most value for your home sale or purchase.
Special services
International and military moves
Cleo is bilingual (English and Arabic) and can assist buyers and sellers fluently in either language. He and his wife Charina are also highly experienced with international real estate transactions and relocations, making them an excellent choice for international buyers, members of the military and their families seeking to move to the northern Virginia area.
Client services
There's more to real estate than the contract. Whether you're moving from across the county or across the world, Charina also serves as our client services representative and can help you with the special facets of buying or selling, including:
Staging your home attractively for potential buyers
Advising you on how to set up phone, cable, internet and utilities services
Familiarizing you with the schools, activities and stores in your new community

...And more.
The Shahateet family
Cleo and Charina are a husband and wife team with nearly a decade of real estate experience, both in the United States and in Cyprus. Cleo is a former U.S. Marine (Corporal) and successful restaurateur. Longtime business owners and residents of Northern Virginia, they use their knowledge of the unique nature of this area to benefit their customers. The Shahateet's and their three children are proud to call Bristow, Virginia their home.